Release Highlights: Enhancements to Wizdom
With the release of Wizdom version 6.32 today, we're happy to introduce a bunch of new product updates.
This version introduces great advancements for Wizdom on the modern experiences plus enhancements that will improve the experience of a number of Wizdom features for both users, editors, and administrators.
Highlight #1: Enhancements to Wizdom on the modern experiences
From the last release of Wizdom, version 6.31, the Wizdom product has been supporting SharePoint's modern experiences. With the release of version 6.32, the experience of Wizdom for the modern experiences has been further improved.
One huge improvement is the introduction of extensibility to Wizdom's modules on modern sites which means you can now customize modules using templates.
Templates for Wizdom on the modern experiences have gotten a separate tab in the module administration of all Wizdom's modules.
NOTE: While it's now possible to customize templates for modules on modern sites, we expect to introduce breaking changes in future versions of existing modules. This is why we recommend keeping customizations of Wizdom modules for modern sites in production to a minimum or allocate sufficient resources to ongoing maintenance of customizations over the coming months.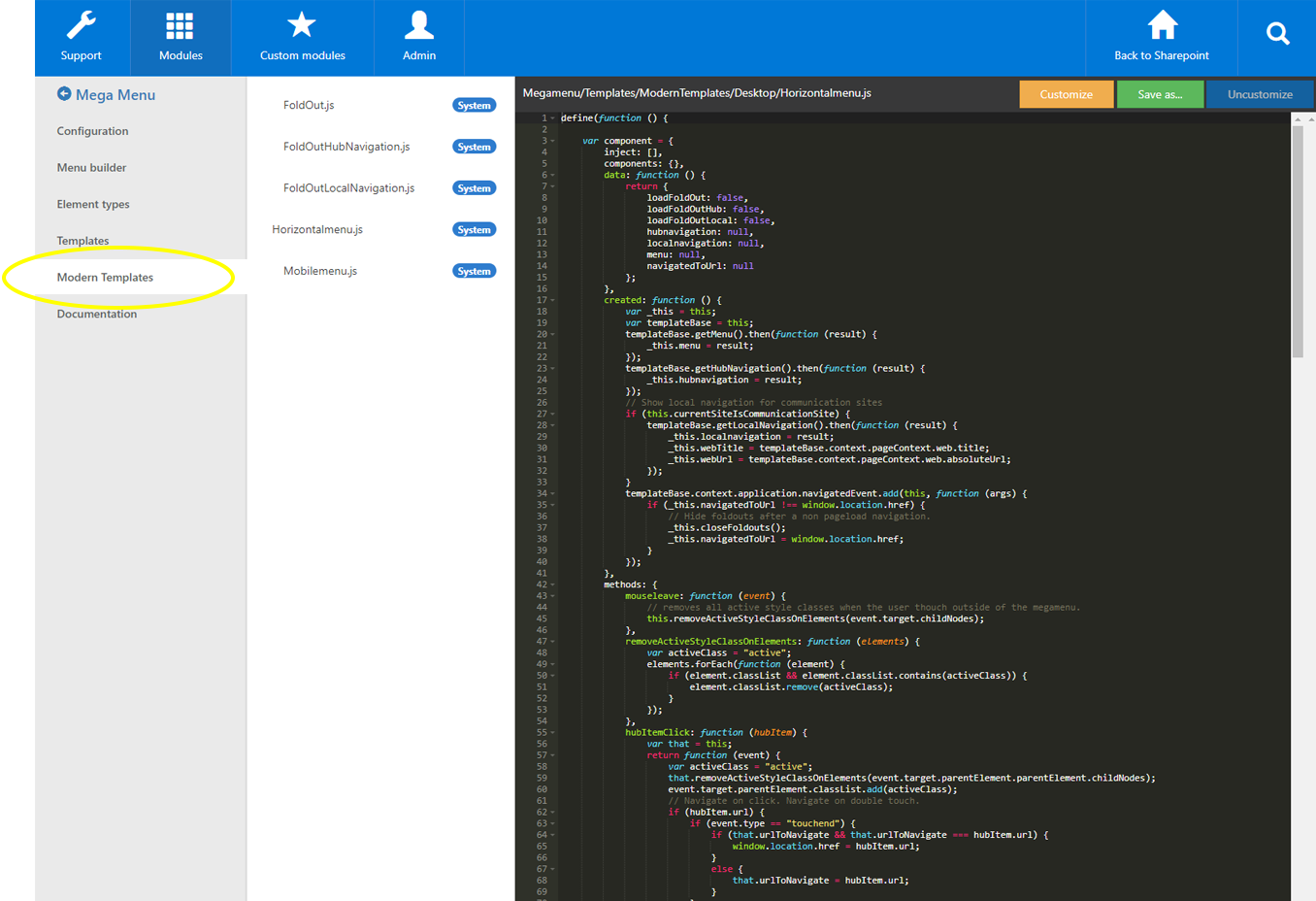 For creating and managing Corporate News and Policies & Procedures on modern sites, we've introduced new site designs
When you're creating a new modern site, you can now choose between three Wizdom designs: The 'Wizdom' site design that will create a site based on the standard Wizdom site type, the 'Wizdom Corporate News' site design that generates a site built for Corporate News, and the 'Wizdom Policies & procedures' site design that obviously builds a site for Policies & Procedures.
Pages created from sites of these designs will automatically include appropriate web parts and page properties.
Another great improvement is the arrival of Wizdom page properties to modern pages. This means that you can now add properties like author, page review date, language, and related content to pages e.g. enabling Wizdom's governance engine to include content on modern pages.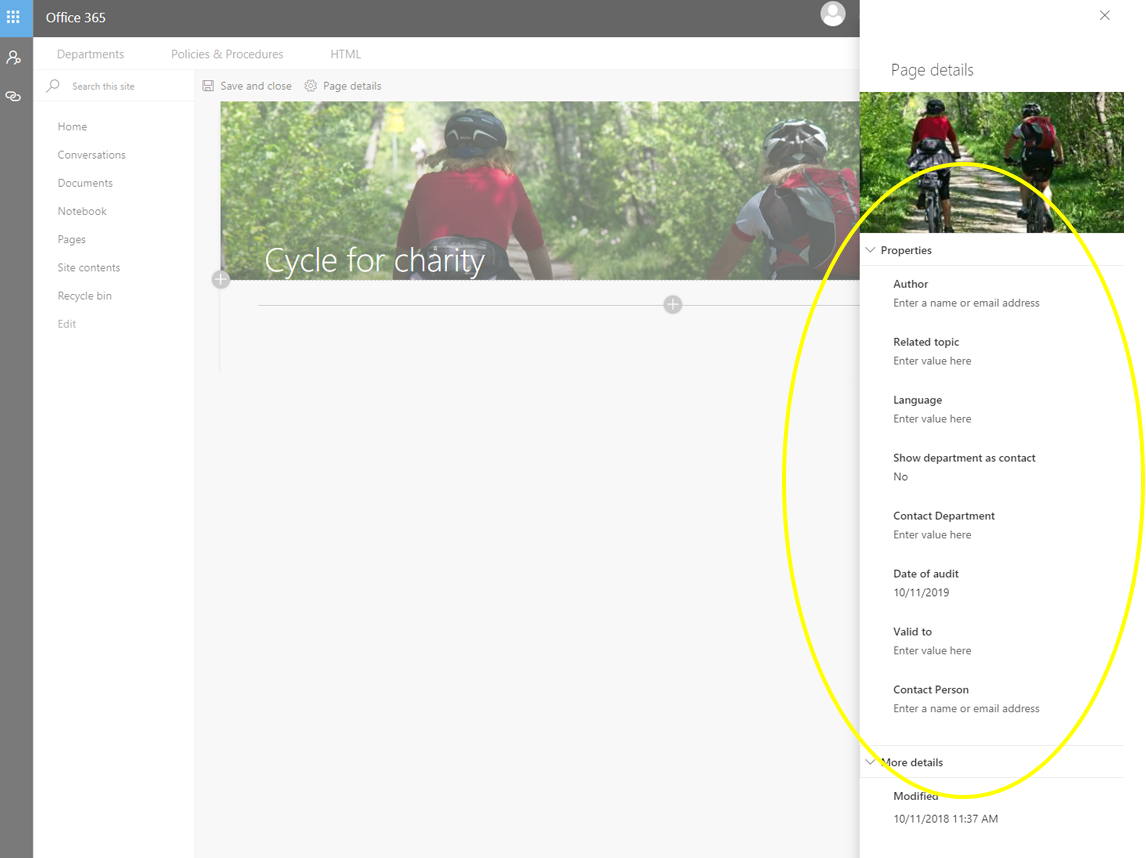 Also design-wise, Wizdom's modules for the modern experiences have received an upgrade. With this release, we've introduced the option of styling the frames and heights of all Wizdom's web parts on modern pages.
You can now choose whether to hide or show web part titles and frames. Text, background color, and background image can even be defined individually for every web part.
With the option of setting a fixed height for web parts, you can ensure alignment of web parts on pages with two or three columns. If the content exceeds the fixed height of the web part, users are offered to expand the content. Dynamic height will make web part heights adjust to content.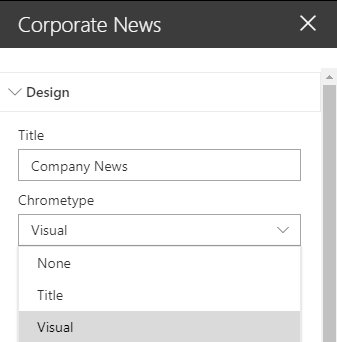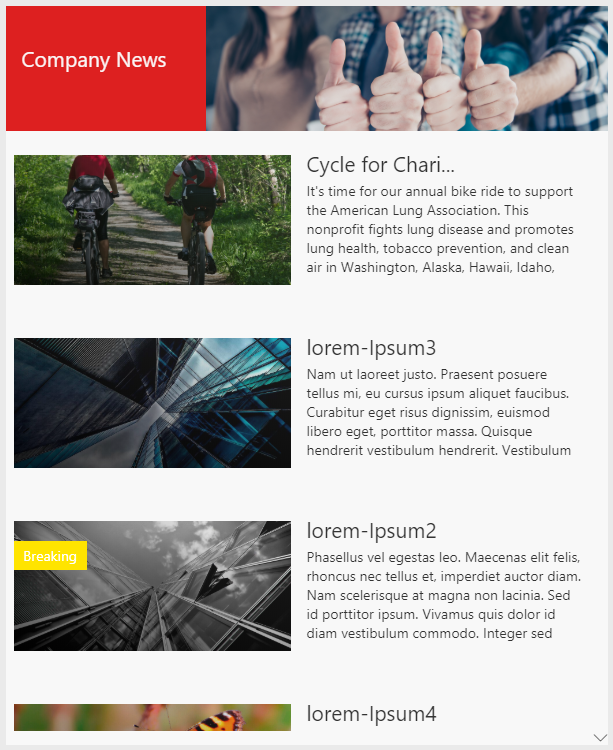 Highlight #2: You can now comment comments
See a comment you would like to drop a comment to? With the introduction of threaded comments, you can now comment comments on pages and Noticeboard news. Comments to comments can include images and receive likes.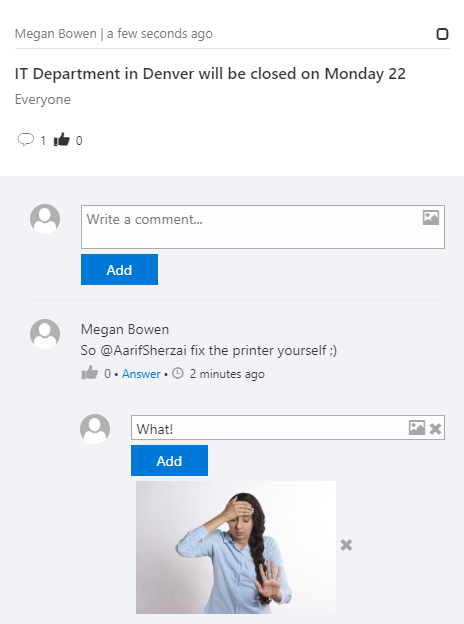 To enable threaded comments in Noticeboard news, 'Allow replies to comments' needs to be ticked in Noticeboard's module administration.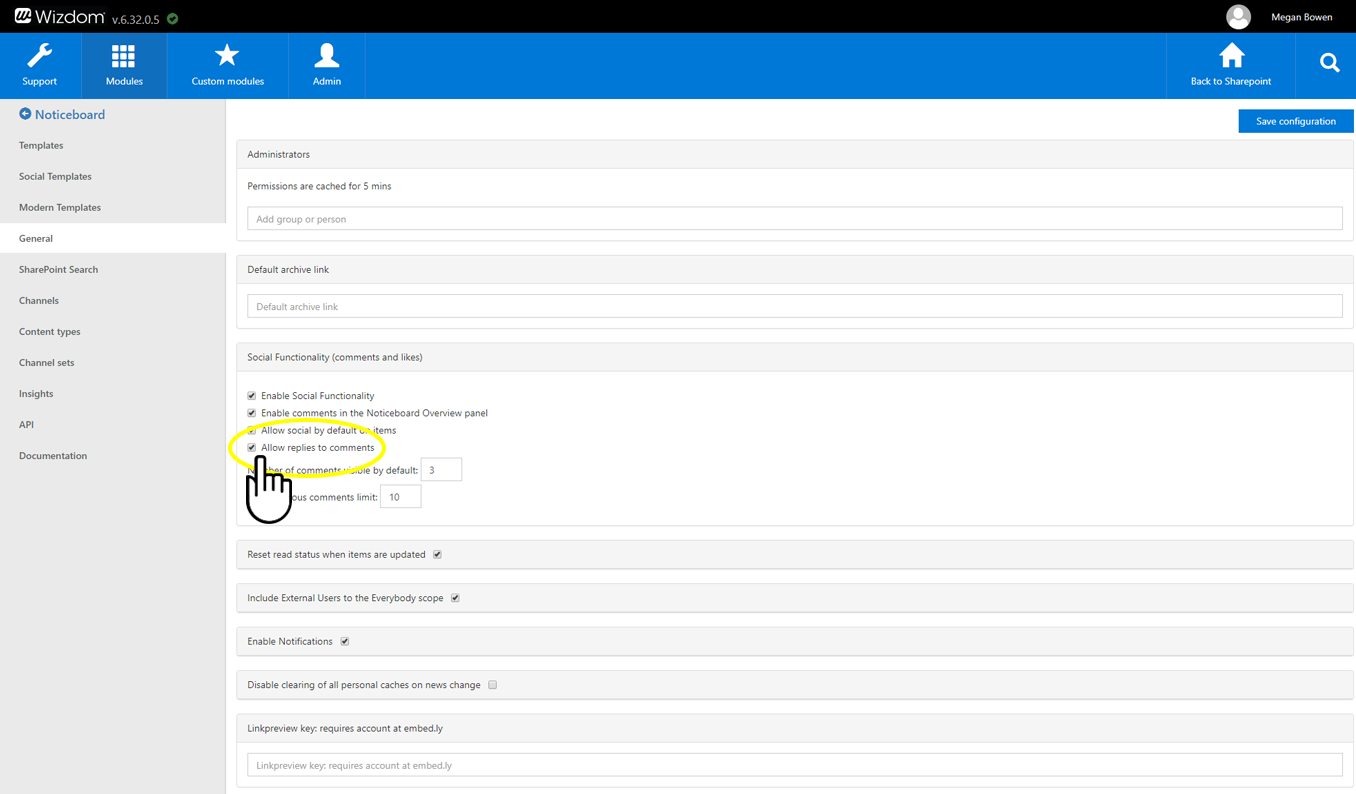 To allow people to reply to comments on pages, 'Allow replies to comments' needs to be ticked in the Content Page's module administration.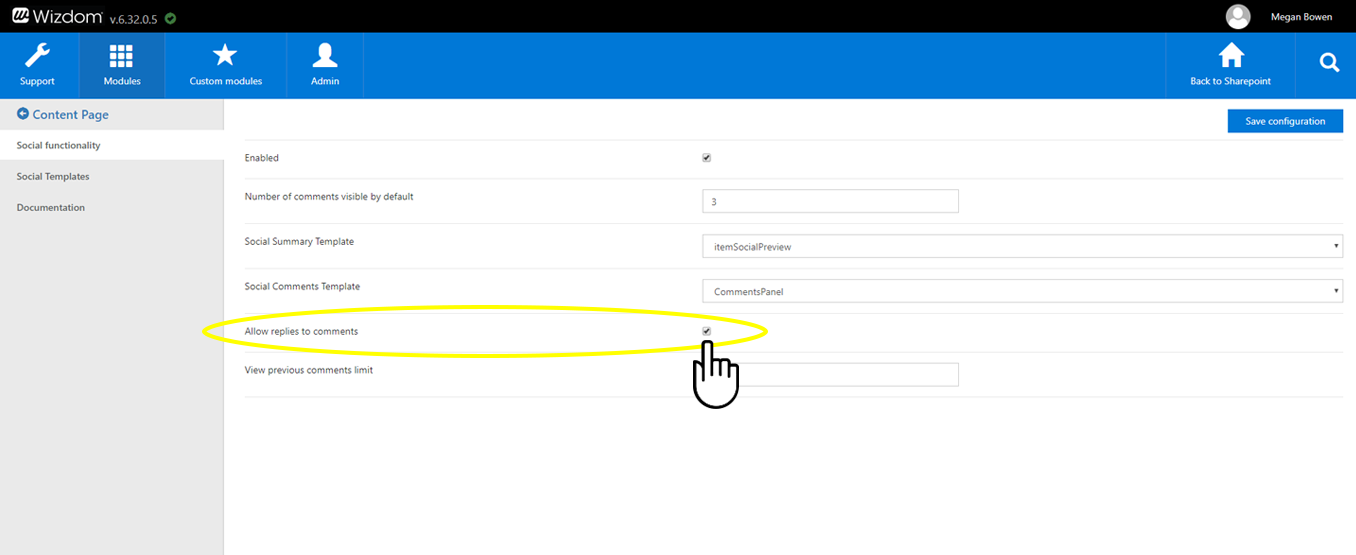 Highlight #3: Use modern communication sites as project collaboration spaces
If you're using, or thinking of using, modern sites for collaboration, this update is for you. Until now, users have been able to create modern team sites as collaboration spaces from the Projects module. With this update, you can now, also, enable the creation of modern communication sites.
This is done from the Projects module administration where modern communication sites are enabled on project type level.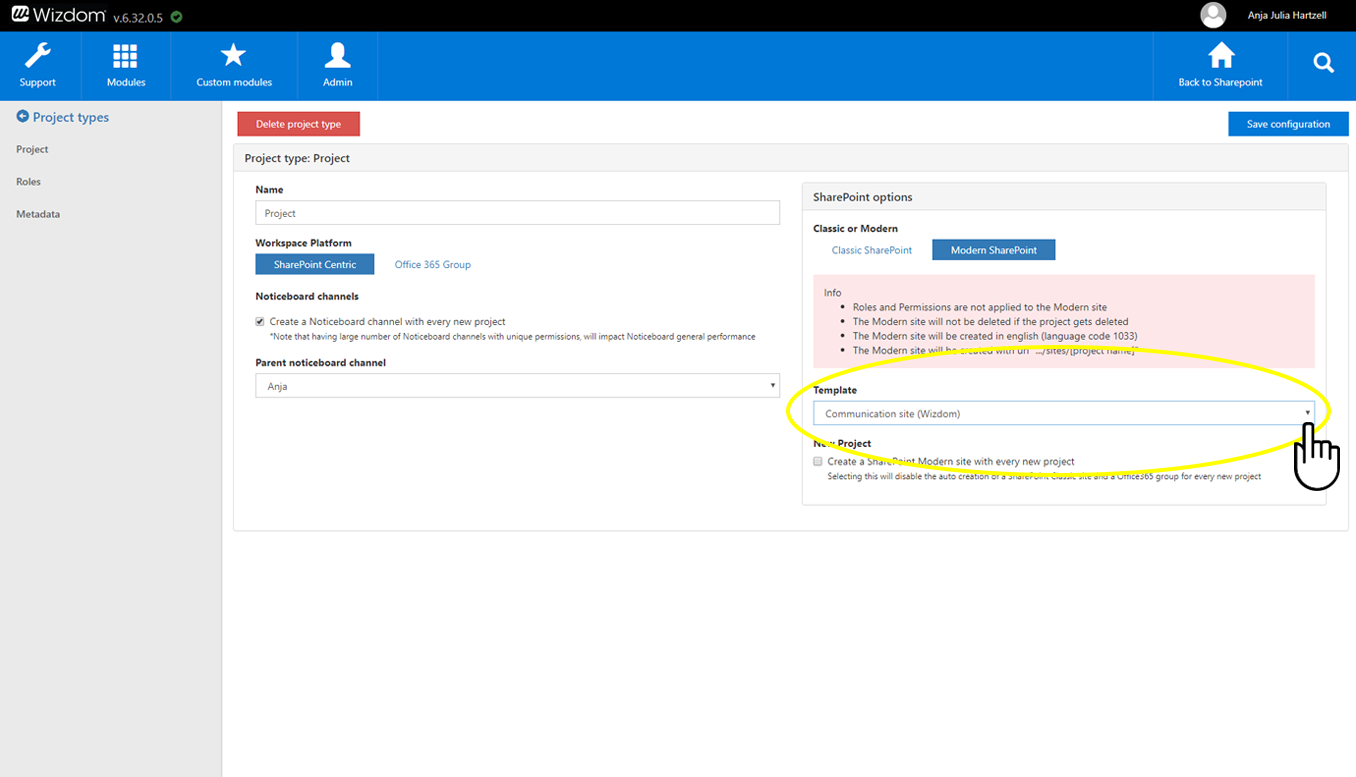 At the same time, the UI of the project type administration has been changed to make the project type settings more intuitive to manage.
Now, when you define a new project type, you start by deciding whether projects of the type will be based on SharePoint sites or Office 365 groups. Your choice will make the configuration options narrow down.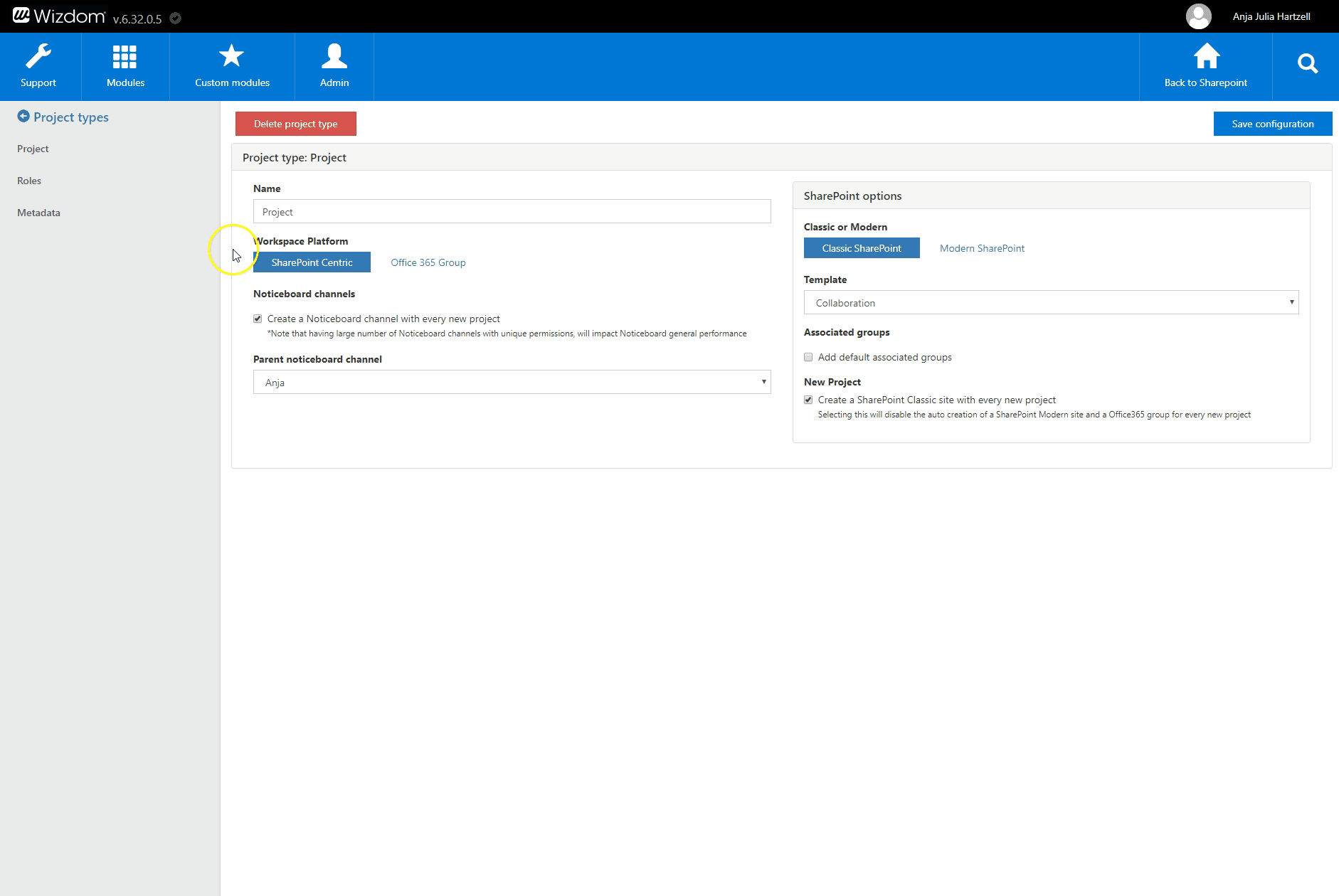 Highlight #4: Create custom confirmation text for Forms
A success message can be a great round-off when using a form for e.g. orderings. From this version of Wizdom, we've enabled you to create a custom text in the Forms web part that will be presented to users upon submitting a form.
The confirmation text is entered under 'Settings' in the 'Receipt text' field.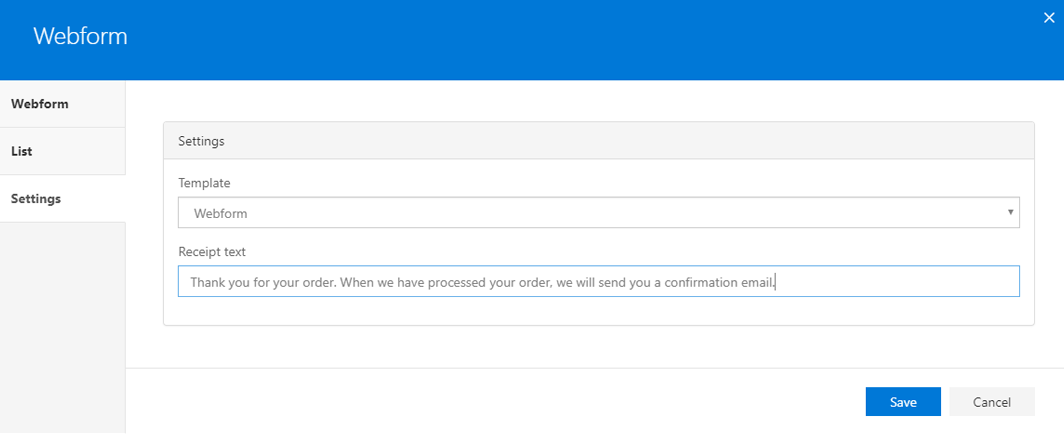 After users have filled out the form successfully, they'll be presented to the text you've created.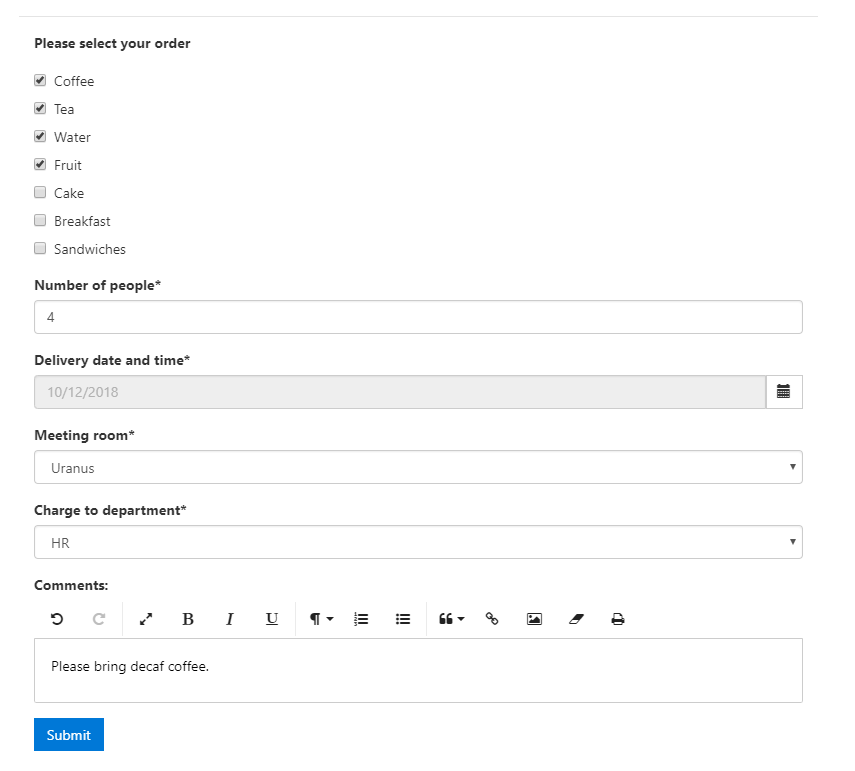 Highlight #5: Global Wizdom term sets
We are fast moving into a world consisting of a flat hierarchy of lots and lots of site collections.
For performance reasons, we are already recommending that solutions are split into several site collections; and in the new world of the modern experiences in SharePoint, there will be no structure of sites and subsites, only a collection of site collections.
From Wizdom version 6.32, Wizdom taxonomies, therefore, have been changed to global term sets instead of local. This will ensure that tagging is pervasive across the entire Wizdom solution. Read more here.
By: Anja Julia Hartzell
As a dedicated content creator working in the area of customer success, Anja designs communication and education to help customers get the most out of the Wizdom product.
Where to next?
Catch up on more Wizdom blog posts